Vacuum Cleaners & Carpet Cleaning in Buffalo, New York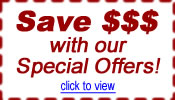 We know that you have a choice of vacuum cleaner sales and repair centers in the Buffalo, New York area and appreciate your consideration. Our hope is that you'll feel confident in our ability to meet all of your expecations, knowing that you, the customer, are always our number one focus.
Our wide range of vacuum and carpet shampoo products and services include new sales and vacuum cleaner parts, such as HEPA filters. We also work with central vacuums and carpet cleaners, as well as offer carpet shampoo and spot carpet cleaning solutions.
About Us
For over 60 years in Cheektowaga, New York and proudly serving all of Western New York, our goal has been to ensure the complete satisfaction of every customer, while offering knowledgeable and friendly service at competitive rates. Come explore the huge showroom of vacuums and carpet cleaning equipment at Queen City Vacuum Cleaner Center, Inc., in Buffalo, New York. We want to make your experience as convenient as possible, which is why our showroom hosts one of the largest inventories of vacuums, cleaners, spot removers, and parts in the area.
We are a family owned business and together we have a combined total of over 100 years of experience. We have gained the expertise required to provide nearly any type of vacuum cleaner sales or repair that you require. However, if you don't see exactly what you're looking for here, please contact us and we will do everything we can to satisfy your needs.
Please take a moment to browse through our site to learn more about our company and how we can show you the Queen City Vacuum Cleaner Center difference. If you have any questions or comments, please feel free to contact us. We look forward to hearing from you soon.
Vacuum Brands
Supplies and parts are available to fit every make and model of vacuum cleaner. Below is a list of brands we proudly sell and service:
Sharp™
Hoover™
Regina™
Windsor™
Panasonic™
Oreck™
Kirby™
Shark™
New Tone™
Airvac™

Royal™
Nutone™
Eureka™
Shopvac™
Dirt Devil™
Dyson™
Filter Queen™
Dustcare™
Beam™
Music and Sound™

Sebo™
Fantom™
Sanitaire™
Simplicity™
Rainbow™
Cirrus™
Bissel™
Johnnyvac™
Vacuflo™
Braun™

Sanyo™
Riccar™
Kenmore™
Electrolux™
Powerflight™
Henry™
Evolution™
Haan™
Cyclovax™
Maytag™ Vacuums
Queen City Vacuum Hours of Operation
Monday & Thursday: 9:00am - 6:00pm
Tuesday, Wednesday, Friday: 9:00am - 5:00pm
Saturday: 9:00am - 3:00pm
Sunday: Closed